Entire family removed from Carnival Legend cruise ship over violent brawl
by Shawn Tate
in Economy
— Feb 18, 2018
Mr Myrmell refused to answer questions regarding ship staff, who reportedly became "heavy handed" with passengers filming the incident, but stated that "excessive behaviour is not tolerated, of any kind", and that an internal investigation is underway.
It left some passengers were too afraid to leave their rooms, 3AWRadio reports.
Other passengers caught the violence on camera, with several videos of the incident showing up to 30 people fighting while others screamed and the ship's security guards pinned the perpetrators to the floor.
The Legend was on a 10-day trip throughout the South Pacific.
She added there were "people walking around with cut heads and hands" with "bandages everywhere" following the disruption.
His mother, Lisa Bolitho, said she was disappointed with the fact that cruise officials did not take effective action right away.
The Carnival general manager Jennifer Vandekreeke said there were "limited and isolated events with the family in question" in the lead-up to the brawl.
After ejecting the passengers, the Carnival Legend continued to Melbourne, and the level of rowdiness on board has presumably been downgraded to "stable".
The nine men allegedly assaulted and abused other passengers on the ship throughout the last three days of the 10-day Pacific Island cruise.
As the feud turned into a real "bloodbath" in front of everyone's eyes, the security personnel had to call the local police at the port of Eden in New South Wales, where the ship had to make an emergency stop to remove the bellicose passengers.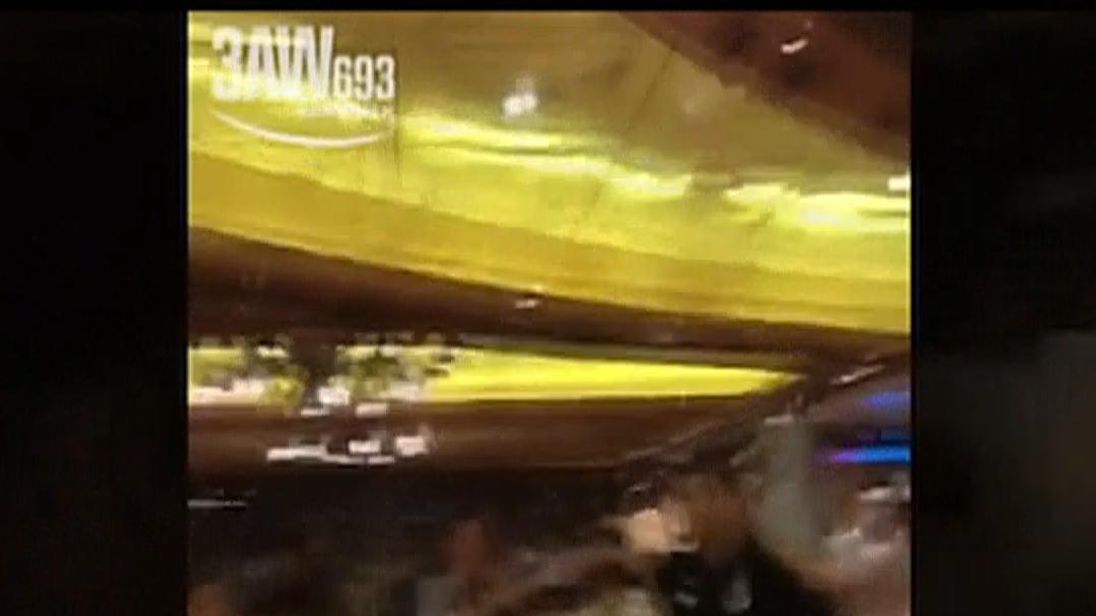 Video Cruise holidays descend into chaos
Police are now investigating the brawl but no-one has been charged at this stage.
Passengers could be heard cheering loudly as the family members were being removed from the ship, according to ABC.
"Security intervened and detained the men before notifying the Marine Area Command", police said.
"They were looking for trouble from the minute they got on the ship", one woman said.
Travelling with her partner and another couple, she said their group became targeted two days ago after one member accidentally brushed past a member of the "violent" family.
Some guests have even described their ocean holiday as the "cruise from hell".
Passenger David Barkho said his 20-year-old son called and begged him to call authorities after suffering a head injury while on the ship.
His sister Naomi said security staff were confiscating phones from passengers recording the mayhem.
"We sincerely apologise to our guests who were impacted by the disruptive behaviour of the group removed from the ship by the NSW Police in Eden", she said.
"Police have been told a fight involving several men took place on board the ship after an argument about 12.45am today".