Inside Tesco's new discount chain Jack's, Chatteris
by Shawn Tate
in Economy
— Sep 21, 2018
The giant british Tesco retail tent betting discount with its new chain of shops, Jack's, created to compete on their ground, the German Aldi and Lidl, in full boom in the United Kingdom. "Great tasting food at the lowest possible prices with 8 out of 10 products grown, reared or made in Britain".
10-15 Jack's stores will be launched in the United Kingdom over the next six months, and the first two Jack's stores will open on 20 September in Chatteris, Cambridgeshire and Immingham, Lincolnshire.
Jack's stores will utilise a mix of new sites and converted Tesco stores.
Speaking before the launch, Lewis said: "Jack Cohen championed value for customers and changed the face of British shopping".
The supermarket giant plans to open between 10 and 15 branches over the next year, investing at least £20 million in the project and creating up to 250 new jobs.
Aldi and Lidl, respectively the fifth and the seventh sign in the United Kingdom, have a market share to two of 13.1%, according to figures from the firm Kantar for the beginning of September, compared with 27.4% for Tesco, which has significantly eroded in recent years.
He added that the move, which has been under discussion at the supermarket for more than two years, is in response to consumer desire for a "smaller, simpler range at shops".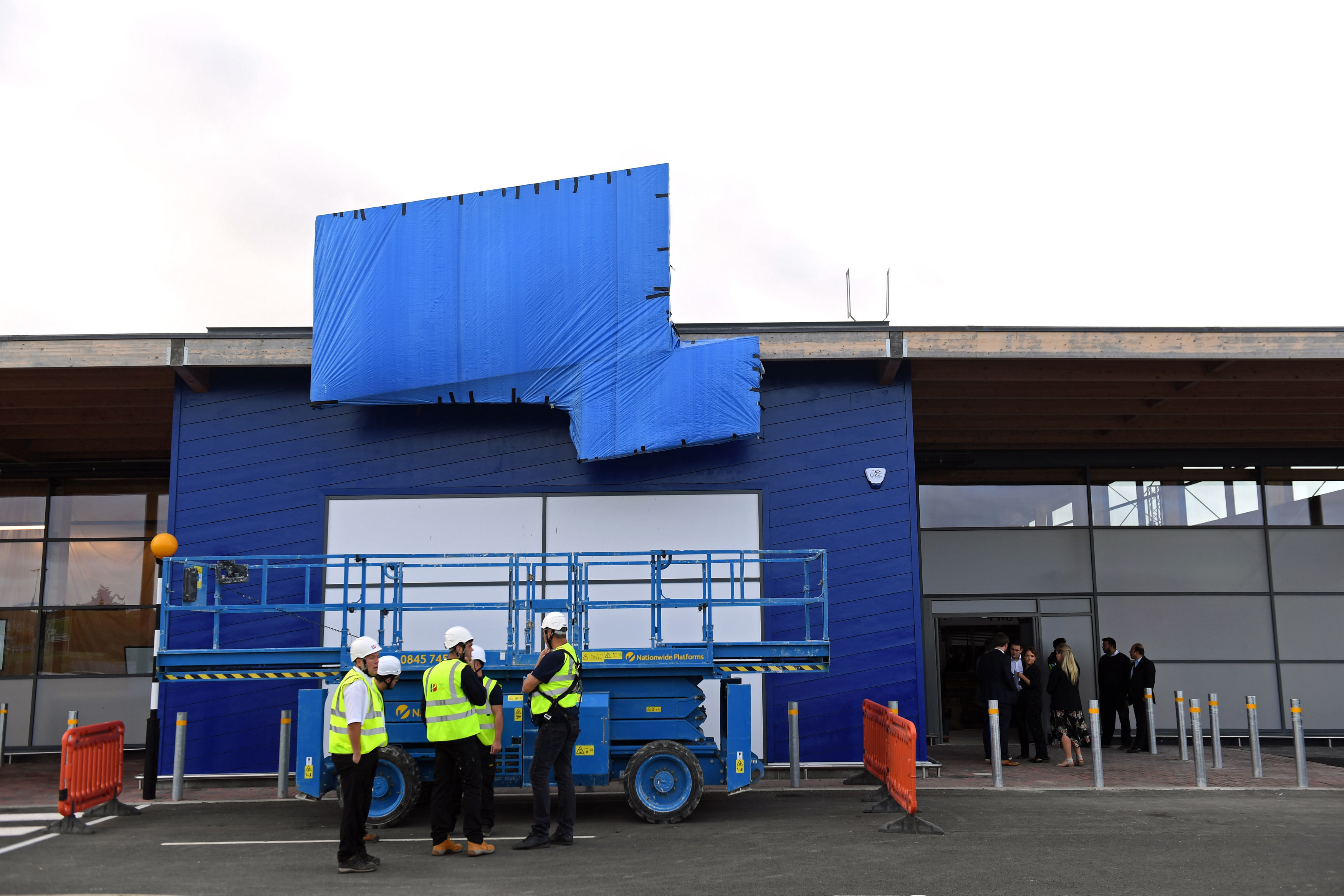 Tesco unveils the new Jack's concept at their site in Chatteris Cambridgeshire
Some 1,800 of the 2,600 products stocked in store are Jack's branded.
However, some are concerned Tesco's new format could simply cannibalise sales at its existing stores.
Natalie Berg, retail analyst and founder of consultancy NBK Retail, said the launch of Jack's was "very much a last resort" as Aldi and Lidl posed an "existential threat to Tesco's business".
Some items did seem cheaper in Jack's: olives were 10p cheaper and Cherry Bakewell box 30p cheaper than in Tesco. Jack's will also be based around a UK-based own-brand approach. This latter will be sold on a "when it's gone, it's gone" basis, much like Lidl and Aldi's special buy offers.
Matt Jeffers, managing director of Accenture Strategy, said: "We should expect to see more of the established players revisiting their store models, exploring mergers and acquisitions and building partnerships with competitors to head off intense competition and fight for customers".
Jack's is not the first attempt by Britain's mainstream grocers to crack the discounter market.