Trump says Europe is 'being ripped apart' by Brexit
He said he was surprised how badly the Brexit talks had gone, adding: "I gave the prime minister my ideas on how to negotiate. she didn't listen to that and that's fine.
I mean she's got to do what she's got to do", he said at the White House as he welcomed Irish Prime Minister Leo Varadkar for an early St. Patrick's Day celebration.
"I lived in a country where if I'd tried to be myself at the time, it would have ended up breaking laws", he said, The Advocate reports.
However, in the past other local politicians have said they would never meet Mr Trump because of the many scandals that have surrounded him.
"I think it could have been negotiated in a different manner, frankly", Trump said.
With May's second defeat over Brexit since January, the British people are facing a hard choice between no-deal Brexit or a delayed Brexit.
The president said he had advised British Prime Minister Theresa May how to negotiate her country's divorce from the European Union, but "she didn't listen to that".
"I think it'll be a few years until the United Kingdom sorts itself out", predicted Varadkar.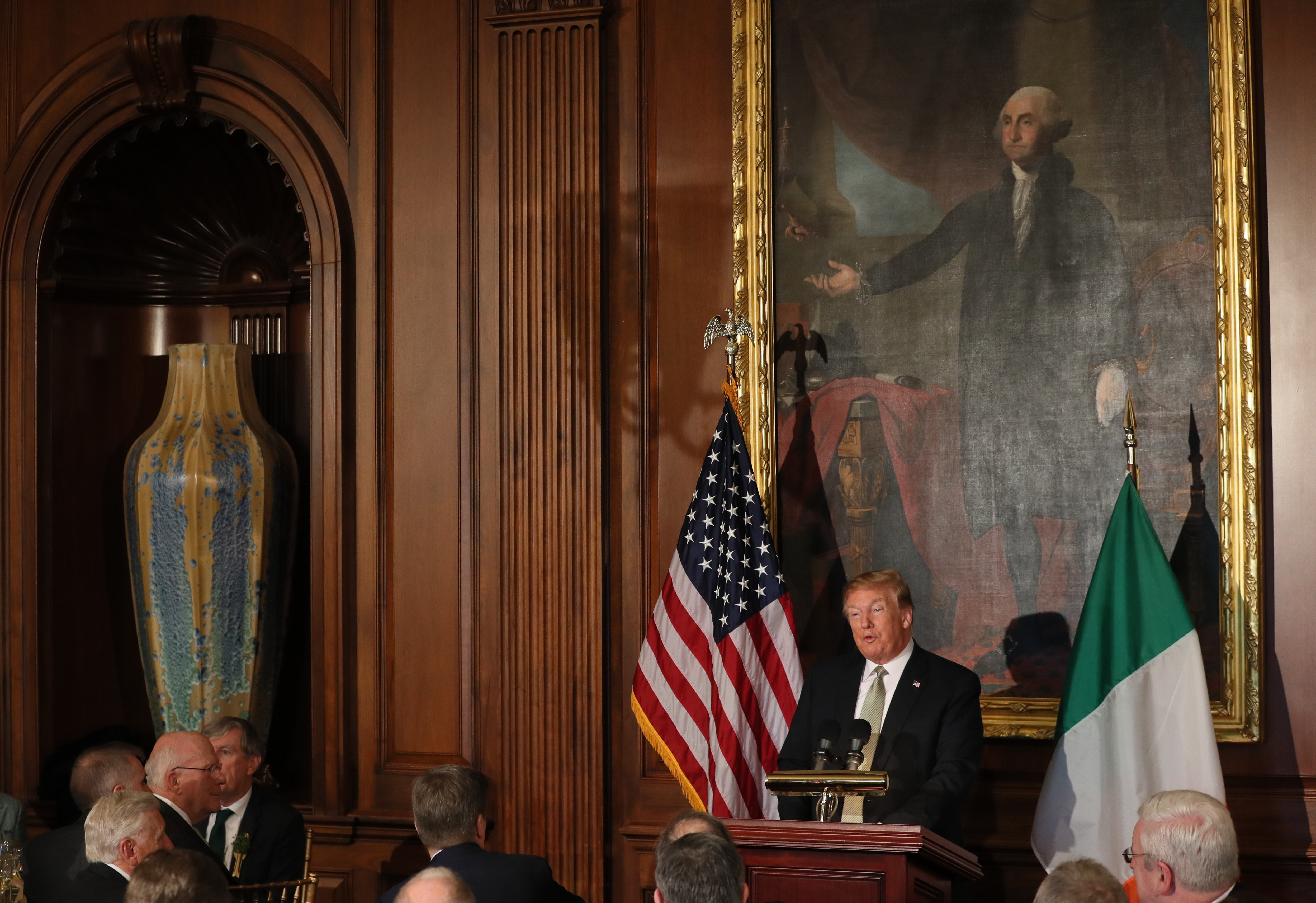 Mr Trump spoke during the lunch
While Varadkar prepared to have breakfast with Pence and a who's who of Irish-Americans, including the president of Notre Dame, Trump tweeted an open invitation to Britain to free itself of the European Union and its trade rules.
The Taoiseach referred to Mr Trump's "Make America Great Again" slogan and said that while the U.S. had military might and a booming economy, they shouldn't lose sight of what makes America great already - its people and its values. "Maybe I shouldn't let you do it, I'll just get you in trouble".
Trump said he planned to stay out of the negotiations.
His comments came on a crucial week for Brexit, as MPs first voted against Mrs May's amended deal, then rejected leaving the bloc with no deal before opting to request an extension to Article 50 on Thursday.
Varadkar said Ireland isn't the only place where this is possible, but "every country where freedom and liberty are cherished".
After he met Pence at his home past year, Varadkar told Irish reporters that the two discussed LGBT issues and that the vice-president told the Irish leader that his partner would be welcome at his home.
"We talked about Brexit, something that is turning out to be a little more complex than they thought it would be".